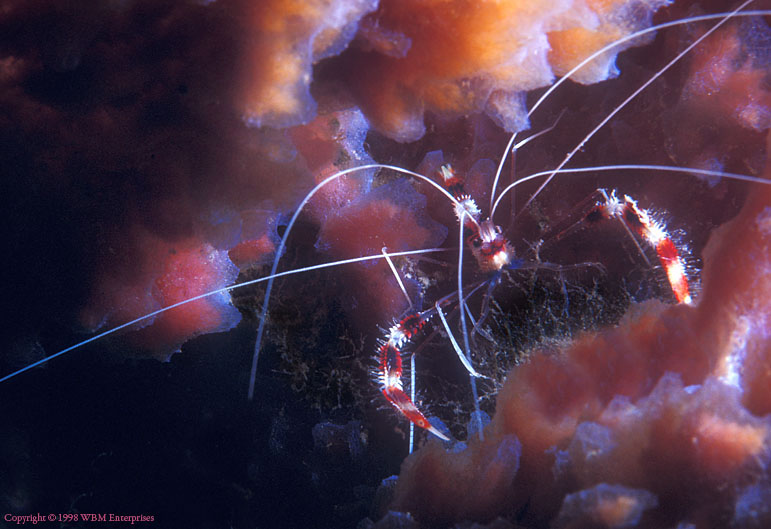 This Barber Pole Shrimp has chosen an Iridescent Glassy Sponge as a cleaning station. A common occurrence.
Jackson Bay, Little Cayman Island - Depth 45 feet or 14 meters.

<![if !vml]>
<![endif]>

<![if !vml]>
<![endif]>

* We have often found the Barber Pole Shrimp (Stenopus hispidus) associated with the Iridescent Glassy Sponge (Callyspongia plicifera). We have seldom found these sponges to have resident Brittlestars, and never interior to the sponge. On the other hand, the related sponge (Callyspongia vaginalis) is often covered with the Brittlestar (Ophiothrix swensonii) (1).
Jackson Bay, Little Cayman Island - Depth 125 feet or 38 meters